Pueblo On-Site Truck Repair
Pueblo On-Site Truck Repair – Truck Repair – Pueblo, CO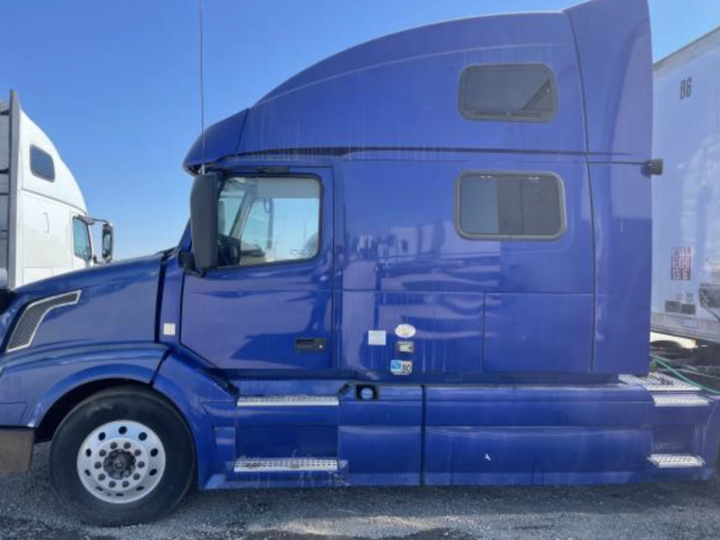 Pueblo On-Site Truck Repair is a full-service truck repair shop that offers a wide range of services to keep your truck running smoothly. Our experienced technicians can handle everything from basic maintenance to major repairs, and we're always here to help when you need us. We're proud to be a one-stop shop for all your truck repair needs, and we're dedicated to providing the best possible service at the most competitive prices. We know how important it is to keep your truck on the road, and we're committed to keeping you moving. Contact us today at (719) 581-6757 to schedule a service appointment or to learn more about our capabilities. We look forward to serving you.

About Pueblo On-Site Truck Repair
When your large truck, bus, or farm equipment needs repairs, Pueblo On-Site Truck Repair is the most dependable option. Our mechanics will come to you – no towing required – and we pride ourselves on having some of the quickest turnaround times in the business.
Pueblo On-Site Truck Repair services all major brands of trucks, including:
And we're not limited to just 18-wheelers. We also service:
Dump Trucks

Farm Equipment

Buses

Box Trucks

Garbage Trucks
We don't just fix one truck and call it a day. Not when you have a whole fleet of big girls that could use some attention. Our team does both repairs and preventive maintenance for an any-sized fleet. You'll get things like:
DOT Inspections

Battery Checks

Tune-ups

Fluid flushes and refills

Oil Changes
We'll also tighten up a few screws here and there. The ones that need it, anyway. Our boys can spot a component about to give way from a mile away.
Pueblo On-Site Truck Repair will provide you with an estimated time of arrival and will always aim to be prompt. If we get caught in traffic or have any other delays, we'll update you along the way. In short, you won't ever have to wait long for us. Our decades of combined experience with emergency roadside service (24/7) and onsite truck repairs guarantee it.
Just give us a call at (719) 581-6757.
Pueblo On-Site Truck Repair Services
Brake Repair and Replacement
If you're noticing that your truck isn't stopping as quickly as it used to or hearing grinding noises, then it's time for brake repair. discs, drums, pads, rotors, reservoirs, and compressors Our technicians can from fixing small problems to complete system replacements. 
We know everything there is about brakes and will get yours repaired fast.
We want to ensure that you're satisfied with our work before we conclude, which is why we'll do a walkthrough with you at the end. Showing you what we did and how it works will help solidify your understanding (and ours!) of the project. Plus, making sure our customers are happy is always our top priority. Dial (719) 581-6757 now!
Engine Diagnostics, Engine Repair
There are many signs that your engine may be having trouble. For example, you might notice a loss of power or increased heat output. Maybe the engine is hard to start when cold.
Don't worry, our diagnostic equipment will help us figure out what's wrong. Once we know the problem, it's simply a matter of performing the necessary repairs. We'll have your truck back up and running in no time! Just call (719) 581-6757.
Diesel Truck Repair and Maintenance
Diesel trucks are an essential part of the world, and like any other machine, they need regular care to stay in top condition. That's where Pueblo On-Site Truck Repair comes in – we're your one-stop shop for all things diesel truck repair and maintenance. From oil changes to engine tune-ups, we can do it all. And if you need more serious repairs, don't worry – we're certified to work on all major brands of diesel trucks, including Mack, Kenworth, International, Peterbilt, and Volvo.
And remember, we come to you. No towing is necessary. Contact (719) 581-6757 today!
Air Conditioning Service
A truck's A/C system is more complex than a car's, so it requires special attention from experts. Our team knows how to handle all major brands of truck air conditioners, including Freightliner, Peterbilt, Volvo, and Mack.
When you need A/C service, we'll come to your location and check the system for leaks. We'll also inspect the compressor, evaporator, and condenser. If everything looks good during our inspection process, we'll recharge the system with refrigerant.
If there's a bigger issue like a damaged compressor, we can take care of that as well. We have plenty of replacement parts in stock, so one visit is usually all it takes. Contact us by dialing (719) 581-6757 right now!
Suspension Service
When a bad suspension isn't irritating, it's dangerous. Most times it's both. It affects steering and handling, which is not a good thing for 80,000 pounds of steel moving at 60 miles an hour.
When our team arrives at your site to inspect the suspension, we're looking for:
Leaks

Worn hoses

Damaged airbags or springs

Weakened shocks or struts

Missing or damaged U-bolts

Excessive rust or corrosion
Once we've got a handle on the problem, we'll get to work fixing it. We can do anything from simply topping off fluids to complete system replacements.
Trailer Repair
We're adept at more than just cabs–your trailer does a lot of work, after all. It's got the manifest–and that needs to get where it's going without any issues.
We fix every part of a trailer, whether it be axles, brakes, lighting, latches, or locks. Nor do you need to worry about the type of trailer you have; we know our Conestogas, reefers, and low-beds curtain sides better than anyone. Plus well…all the others too.
It's our creed to get your trailer up and running again, so you can get back on the road. Reach us at (719) 581-6757.
DOT Inspections
Once a year, the Department of Transportation requires that all commercial vehicles pass an inspection. The inspection of not only covers the truck itself but also the driver. 
Our skilled technicians at Pueblo On-Site Truck Repair will evaluate your truck to ensure everything is up to par–leaving you with one less thing to worry about as you hit the open road.
Contact Pueblo On-Site Truck Repair for all of your heavy-duty vehicle repair needs. We're easy to reach by dialing (719) 581-6757.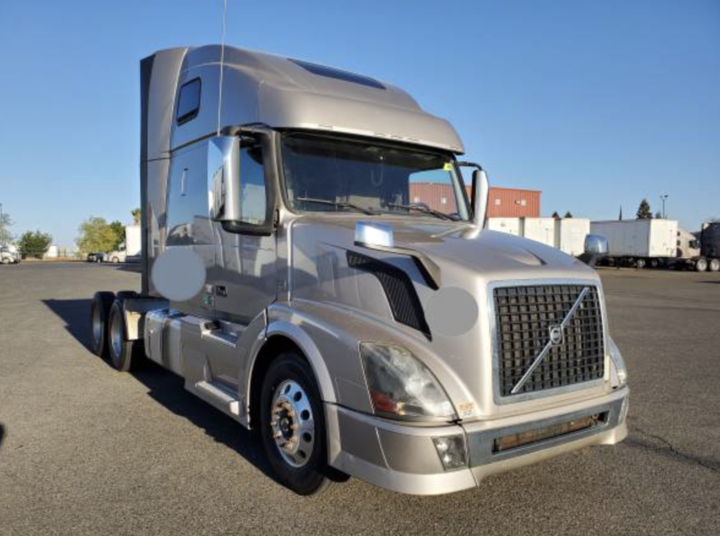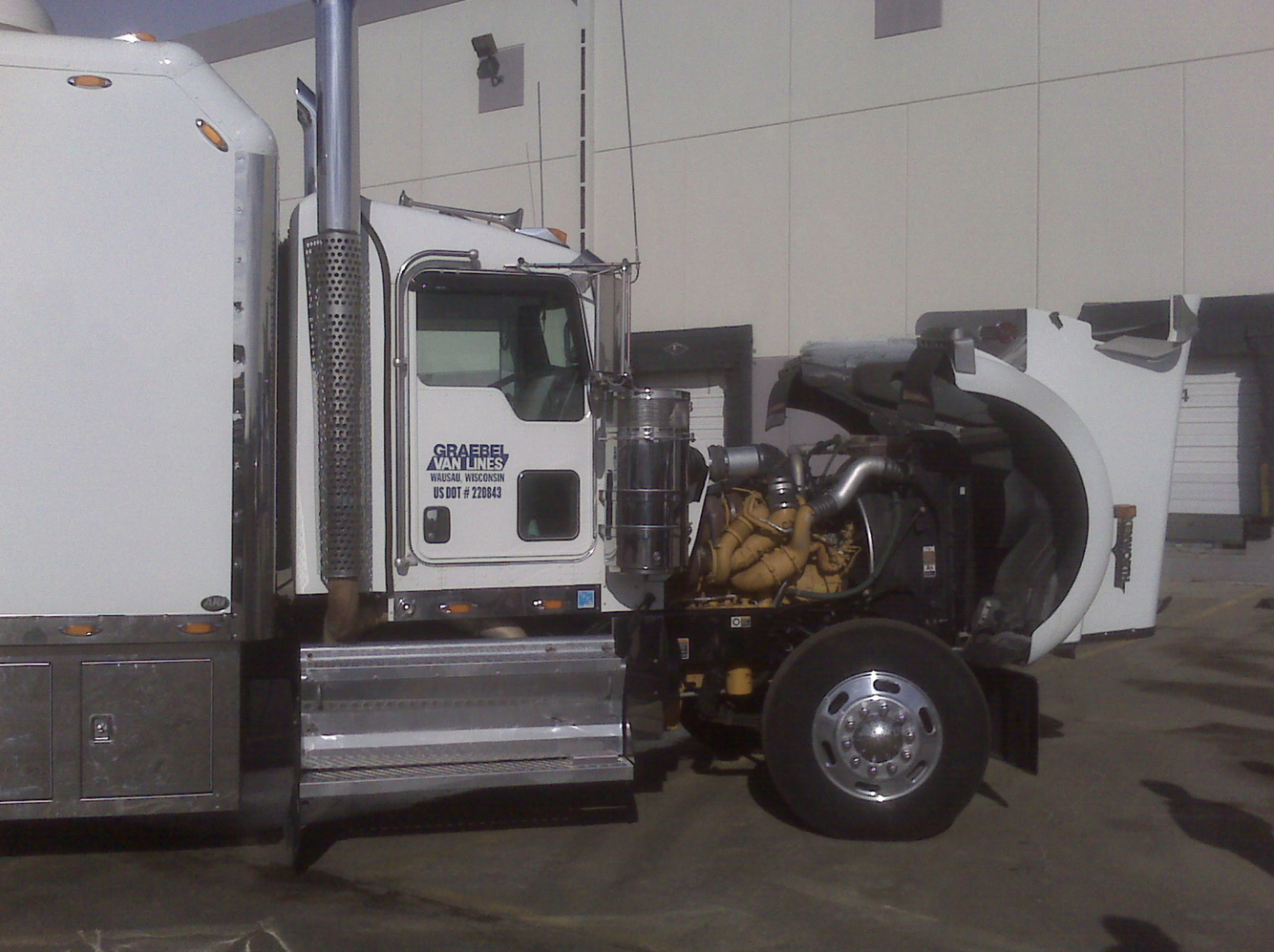 Contact Us Today!
Our experienced and certified mechanics are able to diagnose and repair any issue with your freight transport vehicle efficiently and professionally. We provide on-site services in the Pueblo area for vehicles of any size, including trucks, cars, SUVs, and more. Our commitment to quality workmanship and customer satisfaction guarantees that you will be delighted with our service. Whether it is a basic repair or something more complex, contact Pueblo On-Site Truck Repair for dedicated customer service and outstanding results.
Don't hesitate and call (719) 581-6757 now!